Edge Strip Bundle
Mic modeling made easy
Presentamos el nuevo Edge Strip
Una solución todo en uno para obtener grabaciones de estudio de gran calidad con sonido analógico vintage.
Este paquete compacto ofrece la misma calidad de audio que un armario lleno de micrófonos vintage y una estantería llena de equipos externos. Los días de gastar decenas de miles de dólares en coleccionar micrófonos vintage han terminado.
La mayoría de los ingenieros solo pueden sonar usar esos carísimos micrófonos. El Edge Strip hace realidad ese sueño. Ahora puedes añadir acabados de calidad de estudio a tu colección por una pequeña parte de su precio.
El Edge Strip está diseñado para asimilar una variedad de micrófonos vintage, preamplificadores, e incluso procesadores de señal como ecualizadores y compresores. Contiene el famoso micrófono Edge Modeling de Antelope Audio: un condensador de doble cápsula y gran diafragma, especialmente diseñado para reproducir la expresividad y carácter de los costosos micrófonos clásicos.
También incluye el Discrete MP: un preamplificador de micrófono de doble canal analógico, diseñado para ofrecer la purísima calidad de audio de Antelope.
Los propietarios del Edge Strip también disfrutarán de un paquete gratis de complementos de efectos originales, que incluyen un compresor diseñado por el fundador de Antelope Audio Igor Levin, el Stay Levin.
El conjunto Edge Strip incluye nuestros procesadores personalizados de señal AFX, además, una lista enrome de simuladores de micrófonos superiores, junto a legendarios micrófonos probados a tu configuración. Los expertos en AFX, en colabolaración con ingenieros analógicos y diseñadores de micros, han desarrollado estos simuladores de micrófono.
El Edge Strip incluye 4 simulaciones de micro vintage, 3 simulaciones de preamplificadores clásicos alemanes, nuestro famoso compresor Stay-Levin, y un ecualizador vintage para ayudarle a esculpir el tono perfecto, ¡todo gratis! Pero no es todo, puede mejorar con las docenas de unidades que le ofrecemos en nuestra librería FPGA FX.
Edge
Multi-dimensional mic modeling
El equipo de ingenieros de Antelope Audio ha diseñado el Discrete MP para unir perfectamente el carácter del micrófono Edge Modeling.
Tanto el Discrete MP como el micrófono Edge Modeling son completamente analógicos, lo que significa que funcionan con cualquier sistema. Gracias a su oscilador de calibrado especializado, Discrete MP es fácilmente adaptable a todos los montajes de estudio, incluso aquellos con enlaces de ganancia precisos entre dos canales.
Al conectarlo a un nuevo sistema, una el oscilador incorporado para calibrar el Discrete MP para el ajuste de ganancia perfecto.
Discrete MP
Pure analogue audio meets digital control
Use el Discrete MP para capturar el tono de su micro favorito con nítido detalle. O conecte el micrófono Edge Modeling con su preamplificador favorito para crear sonidos únicos.
Sin embargo, usar el Discrete MP con el micrófono Edge Modeling revela todo su potencial. Ambas unidades utilizan circuitos análogos discretos y fueron diseñadas por el propio Levin para complementarse.
Al usar los complementos de efectos originales, puede probar innumerables combinaciones de micrófonos, preamplificadores y montajes externos para obtener el tono perfecto.
Native Fusion AFX Pack
Antelope DSP inside your DAW
Deles vida a sus grabaciones usando los destacables sonidos de los equipos vintage. Oiga el pasado y grabe el futuro con los efectos originales DSP de Antelope. Cada complemento utiliza un alto grado de cálculos de sobremuestreo y puntos de flotación precisos para simular de forma precisa los efectos vintage con gran detalle.
 Incluso al simular micrófonos, preamplificadores y procesadores de señal, puede estar tranquilo conociendo la mínima latencia que ofrece Edge Strip y los sonidos de la firma Antelope Audio.
¡Compre un Edge Strip hoy, y dígale adiós a su voluminoso equipo vintage!
Hear the Fusion AFX pack
Antelope plug-ins serve up a treasure trove of vintage analogue mics with uncanny accuracy, delivering all the character and expressiveness heard on countless hit records.
Available in VST, AU and AAX formats for both macOS and Windows, our native Fusion AFX Pack plug-ins provide everything you've come to expect from our industry-leading FPGA FX, with minimal latency, a high degree of oversampling and precise floating-point calculations.
Ilok 2 or 3 required. Not included in the pack.
Classic preamp emulations included
Discrete MP specs
Analog Inputs
2 x Mic Inputs (combo 3-pin)
Mic (XLR only): max 20dBu balanced
Mic input impedance : 1.2kOhm
Line (1/4 /TRS/ only): max 29dBu balanced
Line input impedance : 21kOhm
Analog Outputs
2 x TRS (22 dBu max)
Output impedance: 56 ohms
Digital Connectivity
USB 2.0 I/O with Type B connector – only used for remote control
Mic Preamp Gain
Remotely controlled, digitally adjustable Gain, preset Gain – press and turn the button to set the preset gain, or just click it to set the gain to the preset number.
• Gain Range: 0dB to 61dB; 1dB step
• 48V Phantom Power
Callibration oscillator
Calibration oscillator of 6dBu @ 1kHz for accurate gain calibration
THD + N (Total Harmonic Distortion + Noise):
-106.0 dB @ 10 dBu, 1kHz sine, 50 ohm balanced input
EIN (Equivalent Input Noise):
-128 dBu (A – weighted)
Freq response:
10Hz – 200kHz /-3dB @ 200kHz/
Dynamic range:
Dynamic range = -126 dBu
Dimensions (Approx)
Width: 190 mm
Height: 46.5 mm
Depth: 157 mm
Operating Temperature
0-50°C, 32-122°F
Weight
Unit weight: 950 grams
Adaptor weight: 180 grams
Total weight: 1130 grams
Power Consumption
5W
Edge (big vocal mic)
Microphone type: Condenser
Diaphragm: 34mm Large Condenser – Double sided with 6μm gold sputtered membranes
Polar Pattern: Multi-pattern
Freq. response: 20HZ – 20KHZ
Sensitivity: -35dB | 18mV/Pa (-1 to +3dB)
THD+N: -116dB
Self-noise: 19dB(A)
SNR: 75dB(A)
Output impedance: 50 Ohms
Power Requirements: 48V DC Phantom Power
Output Connector: 5-pin male XLR
Color: Black matte
Weight (mic body): 1.23 lbs. (560 grams)
Dimensions (mic body): 8.6″ x 2.1″ (219mm x 53mm)
Breakout Cable: 16.4′ (5meters) 5-pin female XLR to dual 3-pin male XLR (High grade OFC Y cable)
Mount: Shock absorber type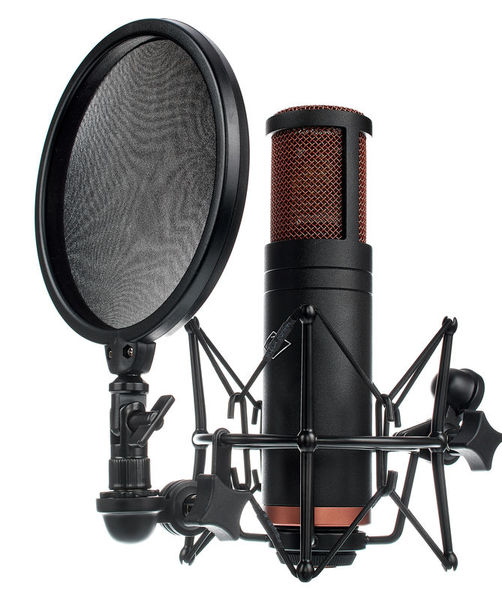 System requirements

Computer
USB 2.0 equipped Mac or PC
Core 2 Duo minimum, Core i3/i5/i7/Xeon recommended
4 GB RAM minimum, 8 GB RAM recommended
Operating system
OS X 10.11 (El Capitan) or greater
Windows 10
Additional Info: Internet connection required for product activation.
All plug-ins are iLok protected. An iLok is required in order to use them. iLok is not provided by Antelope Audio and must be purchased separately
VST PlugIn Technology by Steinberg Media Technologies GmbH.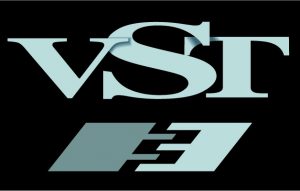 In The Box
DiscreteMP
Edge microhpone
Microphone cable /5pin -> 2 x 3pin/
Shock mount
Pop filter
Power supply
USB cable
Quick Start Guide and Upgrade Guide
Serial numbers and authorisation codes
Hint
The Edge is a dual-capsule microphone, hence it connects to DiscreteMP via Y-XLR cable (included).
The two 3-pin XLRs are colored in white and red.The white cable is the output of the front capsule of the Edge and the red is the output of the back.The white cable should be connected to the "Left" input of the Discrete MP and the red to the "right". If cables are switched the signal will be recorded as if the microphone is turned on 180 degrees a.k.a. if there is someone in front of the microphone it would sound as if he's behind the microphone.